The AchieveWorks® Personality inventory on CFNC.org (formerly "Do What You Are") gives students an opportunity to learn about their personality based on the work of Carl Jung, Katharine Cook Briggs and Isabel Briggs Myers. This resource has been has been written and normed specifically for students in ninth grade through college. Students will receive a report that provides personality insights along with suggested careers and associated college majors. Here's a brief video overview from AchieveWorks®:
Highlighted Features in the ProTools Personality Report for Educators:
Search - Search based on data in any column such as Last Name, First Name, or Personality Type.
Details - Click on the name of a student to view detailed results.
Click image to enlarge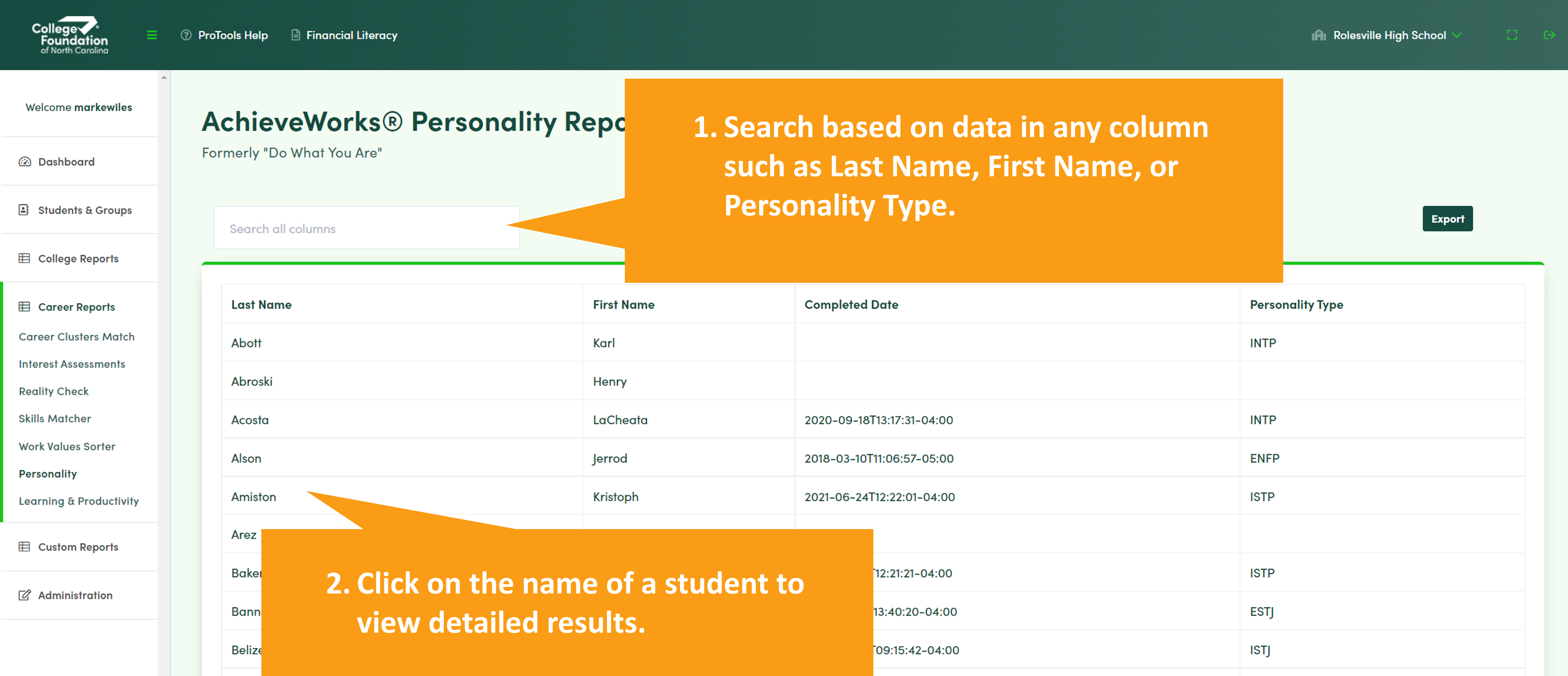 Highlighted Features in the ProTools Details Report for Educators:
Delete Assessment - Delete this assessment to enable the student to retake.
View and Print in Multiple Languages - Access print-friendly options in multiple languages.
View Careers - Click View Careers to see career suggestions.
Click image to enlarge