ProTools users can release CFNC.org users from being viewable in ProTools for their school, program, or organization. You might choose to do this when, for instance, a student transfers to another school and they are still showing up in your reports (because they have not yet changed their School Connection in their CFNC.org profile).
Three Important Things to Understand about Releasing Accounts
Releasing a user changes the connection in that user's CFNC.org account from your organization to No School Associated so that the user does not appear in your organization's data and reporting. See more details below about the importance and role of connections.
Releasing a user impacts every professional within your organization. For instance, if you are an educator at North Surry High School and you release a student, that student's account has now been released for every educator at North Surry High School.
Releasing a user cannot be undone. The user's connection to your organization has been severed and can only be reconnected via the user in their CFNC.org account.
Highlighted Features in Release Accounts Report
Search - Search for data in any column (e.g., Last Name, First Name, User Name, or Grad Year).
Column Sort - Click the column heading to sort in ascending or descending order.
Items View - Click Items Per Page to select how many users you want to view on each page.
Release Account - Select Release Account next to the appropriate user(s) to hide them from showing up in your organization's data and reporting.
Click image to enlarge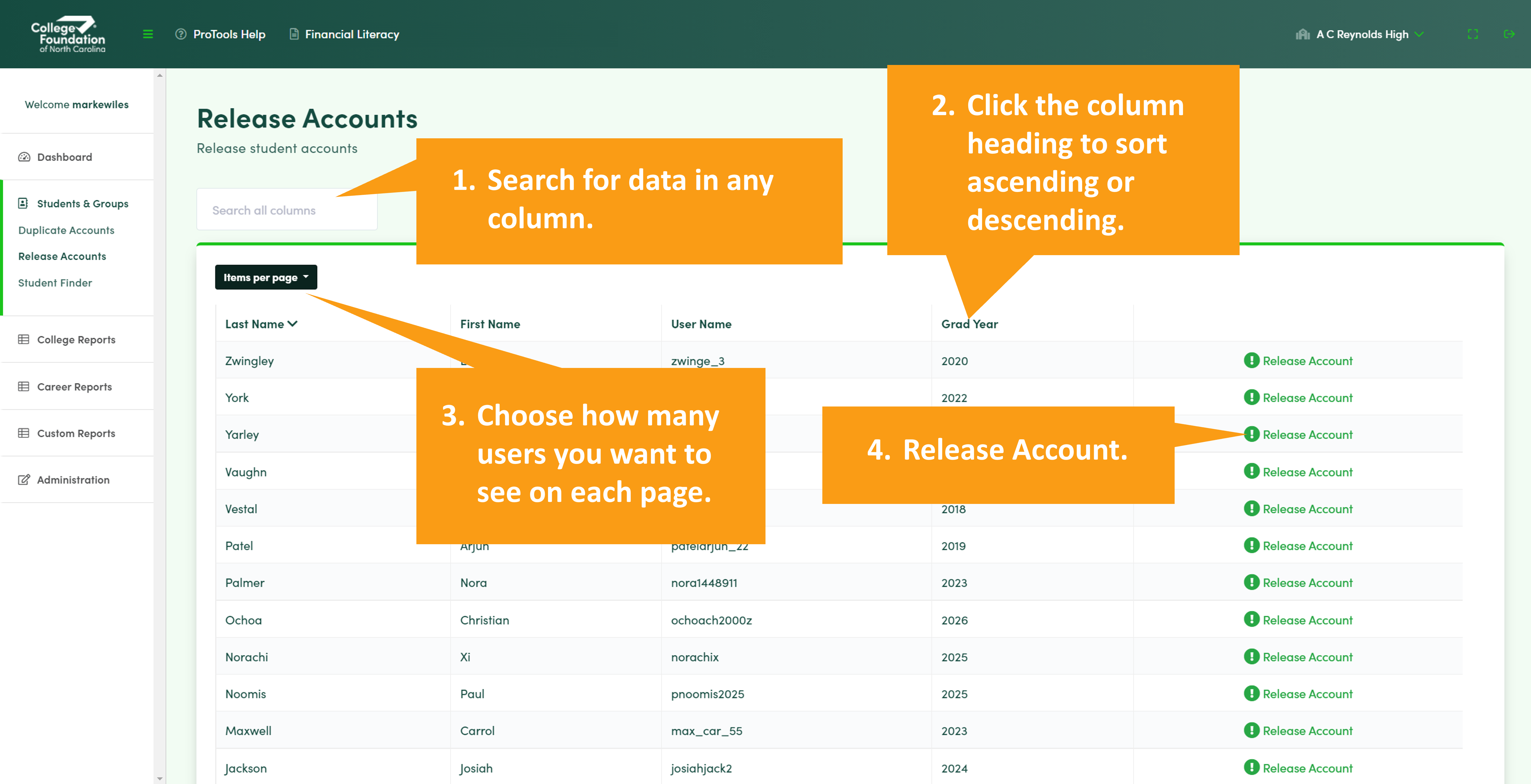 How Connections Work
CFNC.org users can choose to be connected to schools, programs, or organizations. When a user chooses a connection, authorized professional users of Professional Tools at that connected school, program, or organization have access to view certain data about them (CFNC Privacy Policy). For example, a student at North Asheboro Middle School might initially choose that school as a connection when they create their CFNC.org account. When they move on to Asheboro High School this student can edit their connection by going to My Dashboard > My Profile > School Connections. This makes it flexible since they can add and remove connections over time for different schools, colleges, and other programs. The student in the example below has chosen two connections.
Click image to enlarge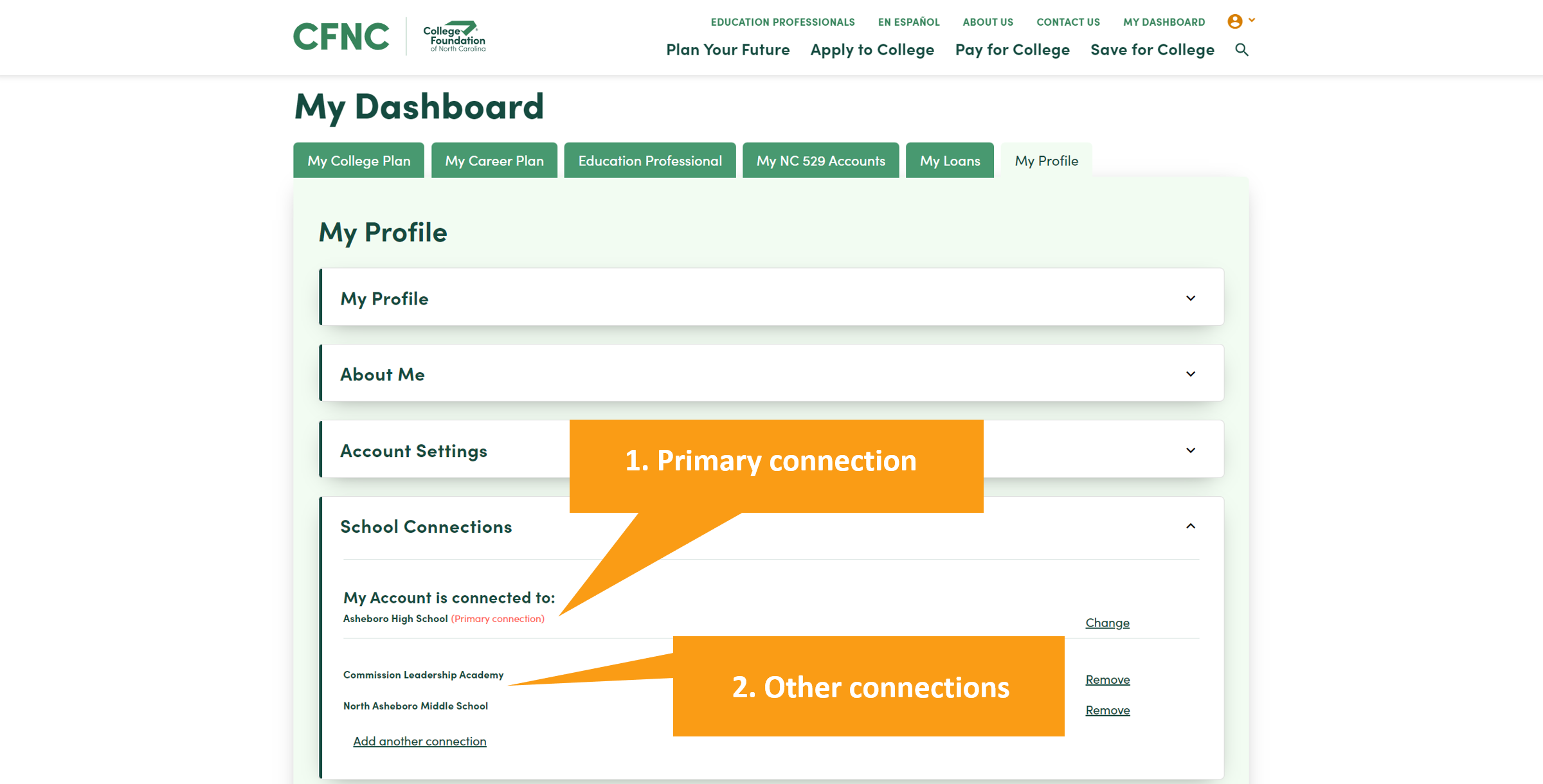 Role of Connections in Sending Electronic High School Transcripts
In addition to allowing ProTools users to view data, another important role of connections is for the sending of electronic high school transcripts. To send a transcript, the student must have their final high school set as their primary connection. Notice in the image below that the transcript system requires the student to select their most recent high school. It defaults to the primary connection in the student's account, but they can change it here while requesting a transcript in the CFNC Application Hub. If the user changes it while requesting a transcript, it changes the primary connection for that student (visible in My Dashboard > My Profile > School Connections).
Click image to enlarge